In order to create synergy, it is important to understand which dynamics impede improvement. The feedforward workshop is an effective way to determine individual and group qualities, which subsequently enables participants to start a positive dialogue and intensify synergy.
The feedforward workshop helps teams to:
Improve co-operation
Fully employ the team's potential
Stimulate improvement and innovation
Create a positive culture in which people dare to call each other to account
Put together a High Performance Team
In short: mapping out a shared Vision, Passion and an Action plan!
Contact us to make an appointment!
"We have participated in team training before; you have to be vulnerable.
Therefore, positive feedback is much more appropriate than focusing on negative aspects, or on things that aren't there."
KARIN VAN DER PLOEG – Manager Liandon – Team Strategic Environment Management
---
Possible feedforward workshop set-up
The feedforward analysis™ is best employed by managers and leaders that wish to map out the leadership potential of their department or team. As a manager, in addition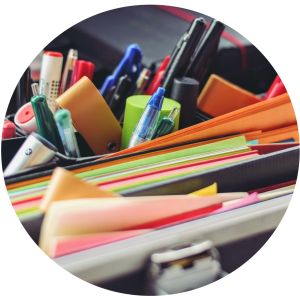 to the qualities of the entire team or department, you will also discover your own qualities and ways to further develop them. As an employee, you will understand your position as a future manager or leader. Which steps do you need to take to get where you're going? You will also learn which qualities are less present in the team as whole, as well as in the individual team members and how to best pay attention to those qualities. Feedforward also brings about clarity whenever certain team roles change; it helps to understand old and new team roles. For example, when the role of a controller becomes more strategic; which qualities are necessary in the new role? How do we, as a team, perceive this role? Or when the role of an HR analyst shifts towards the role of a more strategic HR business partner. The analysis also addresses issues regarding the gaining of a clearer positioning as a team or department. In short, the feedforward analysis™ for departments and teams is an ideal way to clarify roles in a positive and constructive way, to strengthen positioning, and to improve performance.
By mapping out a team's full potential in qualities, the differences in points of focus will become clear. This often brings about different dynamics. That is, my focus on X that is based on my qualities can be in conflict with someone else's focus on Y. By gaining insights into the distribution of the points of focus, it is easier to recognise and appreciate individual contributions. This will result in enriched decision-making, with maximum support.
A. Leading up to the team workshop: feedforward report, including a feedback conversation
Goal: gaining insights into your personal qualities and possible added value.
The report: The feedforwards analysis™ looks for your absolute best qualities. The analysis helps to determine when you are of most value to your organisation. It displays the most important qualities within High Performance Organisations and is positive and growth-oriented. There are 48 qualities out of which the respondents providing feedback select the ones they find to apply best to the person in question. The analysis looks for one's strengths and subsequently finds ways to further develop these. The emphasis is on positive qualities; the ones you already have and the ones you wish to further develop. This positive, growth-oriented approach makes asking for feedforward more fun.
You can compare your personal analysis to how others experience your qualities. Is it a match? Or are there big differences?
Personal feedback conversation: The participants receive digitally their personal feedforward report, accompanied by a homework assignment. Thereafter, a feedforward expert will have individual conversations of approximately 90 minutes to help the participants find an answer to the following questions:
Which three qualities do you think are essential in your role/ future role within your department/organisation?
In terms of behaviour, how outspoken are you according to the respondents? How many qualities did they select? Do you see yourself that way too? Do you see yourself as an outspoken person?
Which 'image' comes to your mind when you look at the first ten qualities that people ascribe to you: what kind of person is that? Does it correspond with your own top 10?
In terms of combination of qualities' clusters, where is your personal focus? Which 'overall' image do you, apparently, display?
When you compare your overall image to the qualities which you believe are essential for your role and position, which action points do you need to formulate to make a difference?
B. Plenary Workshop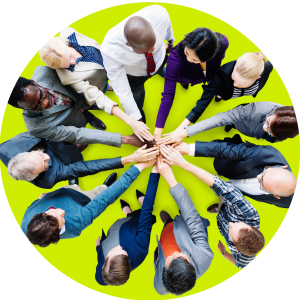 Goal: Recognising and acknowledging each other's strengths in order to make better use of them to make a difference.
Hereafter, a half-day or one-day Feed Forward session will be scheduled for all participants for exchanging individual results. The participants will also gain insight into the group results / the group profile. Together, they will investigate which qualities they can utilise, how to improve current and future co-operation and how to strengthen the positioning.
Besides thinking and talking about existing qualities, the team will also be made aware of the fact that the team needs all of those qualities to make sound decisions and to be successful as a team. Each team member will also exchange perceptions on new roles, co-operation, and / or positioning and how to take effective steps. We will have the conversation that you have not had yet, in order to identify the core and to include everyone's perspective. Nobody leaves the session before we have decided on which steps will be most effective, and on how to take them. Everyone will be heard an motivated to take actions for the purpose of a more enforced positioning, more effective co-operation, and/or other themes that apply to feedforward and your organisation.
C. Follow up
After the session, we will plan one or more reunion or interventions in which we will evaluate what goes well and what needs more attention. This will teach us how to learn together, on the job. By putting discipline into practice, a team will learn what specifically works for them and how the team members can support each other.