The feedforward analysis™ provides the knowledge and software that will help managers and employees to build a High Performance Team and Organisation. Businesses, non-profit, and public organisations apply the feedforward analysis™ to stimulate improvement, create a positive and responsible culture, improve co-operation, and put together successful and diverse teams. Very appropriate to take this development-oriented analysis into your own hands, and to link it to your vision on leadership, team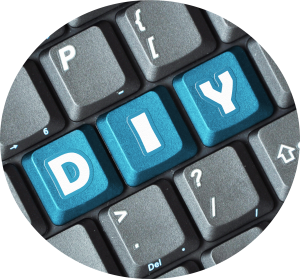 development and diversity policy!
Do-it-yourself clients, pay a fee of only €100.-/$100.-/£100.- per feedforward analysis™. Therefore, do-it-yourself is more financially attractive than letting the feedforward analysis™ be executed by a feedforward expert. A one-time (online) training will help you to do so.
Are you interested? Contact us for more information!
---
Materials and certification
To the users within your organisation (the employees that will apply the feedforward analysis™ and/or will present the report to the participants), we offer a practical eCourse, after agreeing with the '10 gedragsregels'. We will also schedule conversations via Skype in which we will work with the profile of the user, to stimulate deeper insights.  Afterwards, the certified users receive a login code that will provide access to the feedforward software and to instruction videos. There is also a brochure available that explains feedforward analysis™.
---
How does it work?
Contact us via the contact form. Together we will discuss the programme, number of software users, and we will sign the agreement.
The users will complete the eCourse in English or Dutch (information about feedforward, validated leadership and management qualities, and advice on how to report about the individual and group qualities) after which they will receive a login code that provides access to the feedforward software.
The software (English/Dutch) is self-explanatory, but brief tutorial videos are available. The users can create the feedforward analysis™ (inter alia, via automatic upload of participants), adjust email texts to own preferences, and download individual and group reports.
At the end of each quarter, you will receive an invoice for the license per user and the number of completed feedforward analyses™ in that quarter.
Certified users can provide their report and feedback individually, or by means of a workshop. The report and an additional workshop will help you to:
– Improve co-operation between managers and employees for the purpose of improvement and change
– Create a positive culture in which people are not afraid to address each other
– Improve co-operation in general
– Put together more successful and diverse teams!
---
Benefits do-it-yourself