feedforward
the new feedback
The feedforward analysis™ helps to build High Performance Individuals, Teams and Organisations based on validated management and leadership qualities. It creates an inclusive culture in which people dare to call each other to account, and it improves co-operation. It will help to put together more successful and more diverse teams.
2072

feedforward reports until April
feedforward analysis™
Discover the qualities that will help you to make a difference in your organisation!
Feedback is essential for the success of an organisation. Unfortunately, a lot of 360 degree feedback tools are not as effective as they should be. More and more research on how the brain works shows that it is very difficult for people to cope with feedback. Scientists now claim that feedback does not stimulate growth and improvement and therefore learning, but can often actually have an adverse effect. Also, feedback does not always take into account the essential qualities that are necessary for the creation of High Performance Teams and Organisations.
Follow the example of many other businesses, non-profit and public organisations; get started with the brain-friendly and scientifically validated feedforward analysis™!
The feedforward analysis™ provides insight in the most important leadership and management qualities that form the basis of High Performance Individuals, Teams, and Organisations.
Do you, together with your team, board, or entire organisation, want to get started with the feedforward analysis™? Do you want to apply the analysis to change and development programmes, leadership programmes, management development programmes, and recruitment and selection? You can use the forward analysis™ either by yourself (do-it-yourself), or under professional supervision of a feedforward expert (individually, with a coach, or as a workshop).
Our services
12 advantages of the feedforward analysis™
---
Validated management and leadership qualities
Based on extensive scientific and field research on the qualities that facilitate High Performance Teams and Organisations.
Read more
---
Instigates action
The feedforward report provides a clear insight and also instigates action. The report helps the participant to zoom in on the qualities that are important to his or her position/task/role.
---
Clear and fair fees
Clear and transparent fees with discounts in case of do-it-yourself and for partner relations. Invoicing at the end of a quarter, solely including feedforward analysis™. Group reports (possibility to select teams or the entire organisation) will not be charged.
---
Multilingual
The feedforward analysis™ and the report are currently available in English and in Dutch, but will soon also be available in other languages.
---
Suitable for all employees
The scientifically validated qualities reflect the qualities of excellent managers and leaders. The feedforward analysis ™ is, however, often also offered to non-executives.
---
Individual, Team and/or Organisation
The feedforward analysis™ can be flexibly arranged: departments can be combined, individual and group reports can be drawn up, and new colleagues can be added.
---
Brain friendly; actually instigates learning
The feedforward analysis™ shows with which qualities you contribute to the success of your organisation and gives you an insight into how to strengthen your less prominent qualities by means of your best qualities.
Read more
---
Scalable up to 360° feedforward
The feedforward analysis™ can cover up to 360 degrees: colleagues from various levels and external relations such as clients, partners, and private persons
---
Participant and respondent friendly
The completion of the online feedforward analysis™ only takes 10 minutes. The respondents do not rank qualities by assigning grades, but select positive qualities. This assures reliable results and makes it safe and fun to complete.
---
Challenging insights
The report gives an overview of the validated management and leadership qualities in which a participant excels. The participant also gets an insight into the distribution of management and leadership qualities; the 'hard' and 'soft' qualities, and the individual and relational qualities.
---
User-friendly and safe software
Quickly and efficiently applicable, no limit to the number of respondents, invitations and updates are automatically sent out and can be adjusted. Reports or individual tables and graphs are available as PDF files. Data is saved into secured servers.
---
A stimulating report
Not just figures, but a clear, action-oriented, and user-friendly report regarding the most important leadership and management qualities.
Read more
clients about the feedforward analysis
For me, feedforward confirms my personality, how I act, and it gives me insight into how I can use my qualities even more effectively.
---
Manager Sales Support
Heineken
Feedforward is very stimulating. It identifies the points of development.
The feedback session made me believe that I can actually do it!
---
Head Central Personnel
Foundation for Fundamental Research on Matter
The feedforward analysis provides much clearer, more direct and recognisable points.
Without plain numbers!
---
Front Office & Reservations Manager
Park Plaza Hotels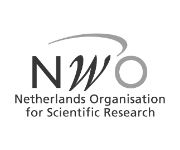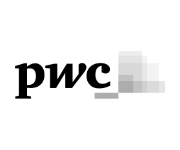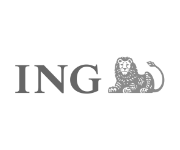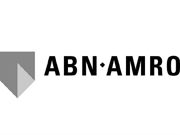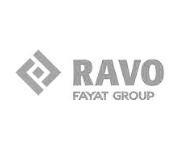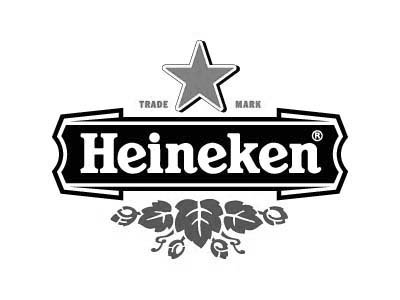 By continuing to use the site, you agree to the use of cookies. meer informatie
The cookie settings on this website are set to "allow cookies" to give you the best browsing experience possible. If you continue to use this website without changing your cookie settings or you click "Accept" below then you are consenting to this.