What are the benefits of positive feedback?
Before we answer the question of what the benefits of positive feedback are, let's first define what positive feedback actually is. In everyday life, positive feedback is often given in the form of compliments, encouragement, and appreciation. The result is that the recipient's self-confidence grows and their motivation increases. It is therefore focused on appreciating and confirming behavior or performance. It focuses on what is going well and where one can possibly further develop themselves. Positive feedback is given on the qualities (and corresponding behavior) that someone demonstrates. With feedforward, you can make these qualities clearly visible and help the recipient to demonstrate them even more in the future.
In this article, we describe several examples of giving positive feedback based on the feedforward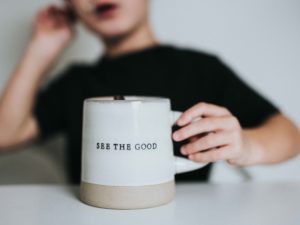 method.
Here are 5 benefits of giving positive feedback:
It strengthens self-confidence and happiness.
Positive feedback strengthens self-confidence and makes a colleague feel better about themselves and their achievements. When people receive feedback, they feel happier and more satisfied about their performance, work, and life in general.
It improves motivation.
If someone knows they are appreciated for the work they have done, they will feel more motivated to continue delivering good performance. People who receive positive feedback also experience less stress and feel more relaxed.
It promotes teamwork.
Positive feedback strengthens the team spirit and encourages colleagues to collaborate and help each other. It strengthens the relationships among colleagues at work and gives a sense of connectedness and appreciation.
It promotes personal development.
We see within many organizations that feedback focused on what people are already doing well encourages them to keep growing and developing in their work and/or personal life.
It increases productivity and engagement.
When people feel good about their performance, they are more likely to be productive. A positive and appreciative attitude among colleagues also makes people feel more engaged in their work and organization.
Helping your colleagues grow and develop
When giving positive feedback to your colleagues, make sure it is specific and detailed enough. Tell them what you specifically appreciated and valued. Mention the qualities they have demonstrated or the behavior you appreciated. If feedback is not sincere, it will have a counterproductive effect. Genuine appreciation also makes your colleagues enthusiastic. Be open and honest about how your colleague's performance has helped you and how it contributes to the success of your team or organization.
Of course, you should always try to give feedback in person, not via WhatsApp or email. Telling your colleague in person what you appreciated shows that you are really interested in their performance. Make sure to choose a suitable moment, and check whether your colleague has time and is not distracted.
All of this makes positive feedback motivating for your colleagues and helps them grow and develop in their task, role, or function.
If you want to get started on promoting positive feedback/feedforward in your organization, for example, based on feedforward development conversations or creating an open feedback culture, please contact Muriel Schrikkema or Marco Schreurs.